Search Keyword Ranking Services in Chennai
Keyword ranking is an important criteria in SEO. Finding out the right keyword is a critical job in the optimization process. Our keyword ranking service will do the keyword research and help you find the right keywords and find out the top competitors.
We have the secret sauce of successful keyword ranking service
Stay ahead of your competition and reach the 1st place in Google results with our Google page 1 ranking service.
One of the main goals of SEO is to rank keywords in the first position of Google search results. There are different techniques used to achieve the best raking position. Let us discuss in detail.
What is search keyword ranking service?
Keyword ranking is nothing but ranking your keywords in the search results. Ranking keywords has a major impact on web traffic, lead generation, and conversions. More the clicks you get, the higher the ranking position in SERP.
How to pick the perfect keyword for Organic Ranking?
Keyword research is a key of SEO. Finding the right keyword is very important. To increase clicks to your website, the main tactic is to select the keyword with low competition and more search volume. Ranking so many keywords will improve the value of your website and it will automatically help to increase the ranking position of the main targeted keyword.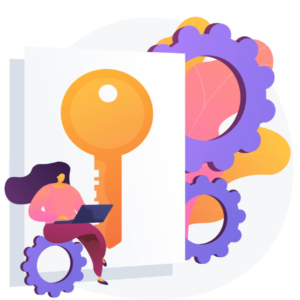 What kind of service do we provide in Keyword ranking?
We use quality tools in analyzing keywords
We provide 100% keyword ranking with quality service
We promote your brand through keywords
Increase your website traffic by ranking more primary and secondary keywords
We keep updated with the latest technology and changes.
How we rank your search keyword?
Target low competition keywords: An important factor is to find out the low competitive keyword. Pick the keyword which has low competition and good search volume. Try to get that keyword to top position to increase the web traffic.
Work on competitor analysis: Find out what exactly your competitor does to rank the keywords. Analyze their page and the quality backlinks acquired.
Mix up some on page suggestions: Try to add major keywords in the content. Focus on primary and secondary keywords to spread the keywords equally on the web page.
Increase website traffic: Increasing the website traffic is an important criterion of SEO. The more quality traffic you get, the more value of the business and lead increases.
Perform some off page activities: SEO is a combination of On page and off page activities. Performing the off page activity will improve the page traffic which in turn increases the page ranking in SERP.