Digital Marketing Training Institutes in Chennai
Hey noobs, So I guess most of you all hearing about learning Digital Marketing online or googling about Digital Marketing Institutes in Chennai? The next question sticking your mind is.
For Digital Marketing Course in Chennai should I join offline course or online?
Here is a sneak peek about Digital Marketing institutes in Chennai. So in this article, I will help you with what are they into, how they are? and how are they helpful for your career?
Still, more questions running up in your mind? I have the answer. Will disclose in a bonus tip in the conclusion part with some myth-busting marketing Q&A.
However, the world is busy with digital marketing and you also heard the word "SEO SEO SEO" everywhere whether in a normal tea shop or at a high-end club. Digital Marketing is an ocean but the trends leverage on SEO, SEM, and SMO. It will vary business to business on their needs or based on the product or the service they provide. And I'm not including the Digital Marketing Training Institutes in Chennai on a ranking basis, I am just writing it with experience with them.
List of Top Digital Marketing Institutes in Chennai
1. FITA
One of the fast-growing career Digital marketing training institutes in Chennai. With 5 branches in Chennai for Digital Marketing. They are located in Velachery, Anna Nagar, T Nagar, Tambaram, Porur, Adayar, and Thoriapakam. And they are expanding to overall Tamil Nadu as well.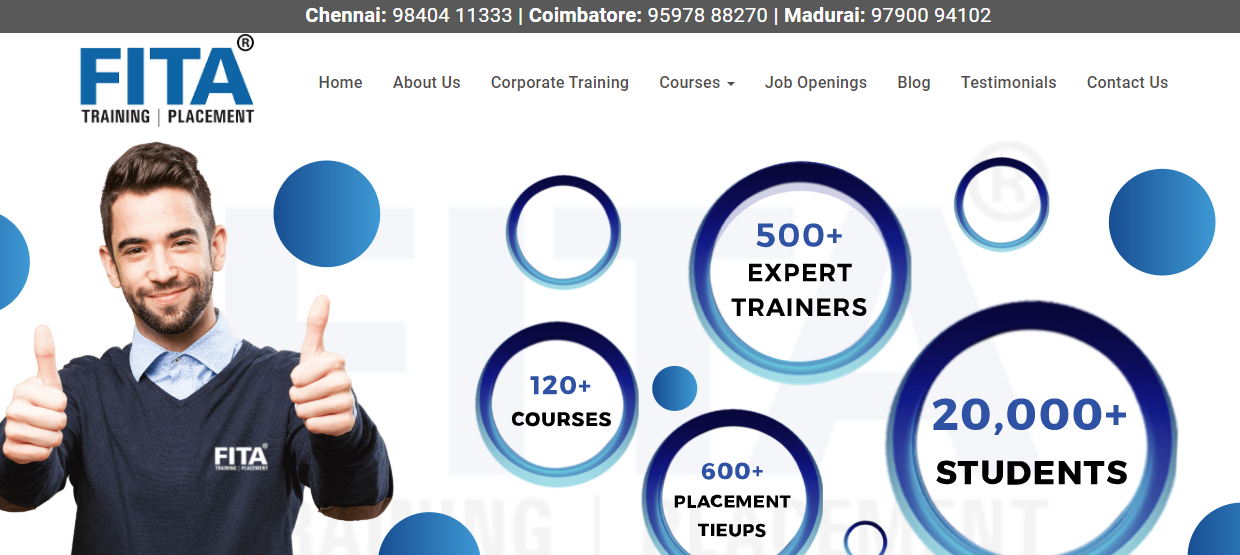 Sorav Jain is a father of Digital Marketing Training Institutes in Chennai. Yes, honestly this is a fact. you have to admit it. He is in the field of Digital Marketing career coaching from the year of 2008. Even though indirectly I grew from him. He didn't train me but he trained a person who trained me in Digital Marketing. With his vast knowledge in Digital Marketing, he is a monk of marketing in training. He holds the subsidiaries of Echovme, Digital Scholar, and more in Chennai and a good speaker too. I strongly recommend you to join Sorav Jain's institute for Digital Marketing training in Chennai. It doesn't mean that he sponsored this article(Sorry he will give good content if he sponsors LOL, Sorry for my bad English & grammar mistakes). I have written this on my personal experience. Why SJ's training institute? Because they have a clear vision on Digital Marketing + Jumbo Courses + Nice Learning Ambiance + Real time Experience and they care about your career for sure.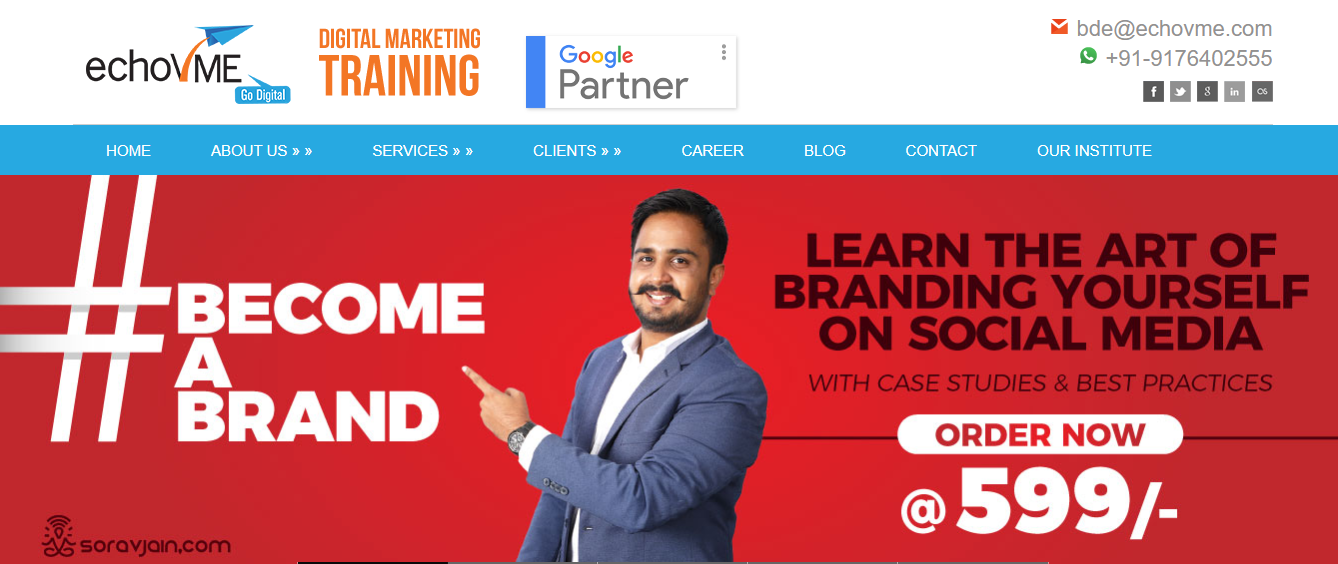 Besant technologies were also similar to FITA one of the giant in Digital Marketing Training Institutes in Chennai. With more numerous branches than FITA. These guys also competing with FITA to get students enrolled with them for Digital Marketing training.
Zuan is situated in the heart of the Chennai city yes they are near Kodambakkam. Which is very easy for all to access. Zuan also in this Digital Marketing Career coaching since 2012 with pace moving competition with FITA. Which means not FITA is No. 1. He also one of the heaviest competitors for all the above mentioned. Zuan Digital Marketing training institute in kodambakkam, Chennai also having more leading positive reviews when compared to all others. They also providing very good career coaching when it comes to SEO, SMO, SEM, and SMM. They have categorized digital marketing courses based on your preferences.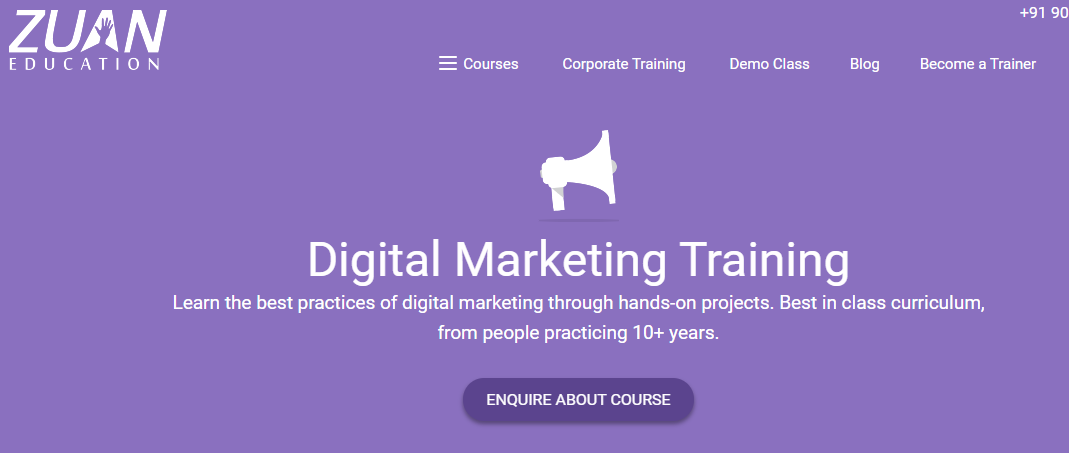 Digital Academy fully into Digital marketing education training in Chennai with Minimal branches. But they are big in Bangalore. yes, they have many digital marketing institutes there. Similar to FITA & Zuan Education they have the same range of teaching. But when compared to many other career coaching centers in Chennai this is upscaled. You can give a try with this too for your career.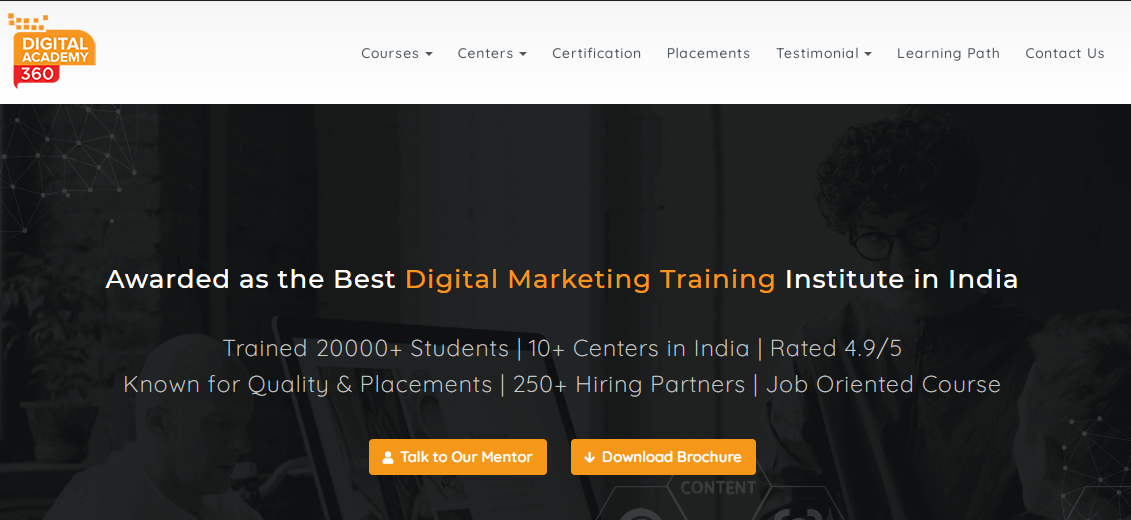 What to check in a training institute?
So I have listed above only the Top 5 Digital Marketing Institutes in Chennai. There are many career coaching centers in Chennai.
If you are want to upgrade your career. I very strongly recommend you to join DM in any training institute in Chennai. But whatever the training education center you are going to join is not an issue. It's all about how your interest is in learning Digital Marketing.
Of course, it's an ocean so you want to explore what you are going to take. It might be a pearl or hand of sand. It's up to you, well digital marketing doesn't need that much knowledge to enroll in it.
It's about understanding and cracking Google's search engine algorithm on your skill. Google search engine is just a machine language made by a team of software engineers. So it doesn't mean that you want to be a distinction holder to crack it, even it can do by 10th Grad student too.
What are the career options?
Digital Marketing Intern
SEO Specialist
Link Builder
Technical SEO Specialist
Content Writer
SEM Specialist
SMO Specialist
SMM Specialist
Lead Generation Specialist
Product Marketer
Email Marketer
Digital Marketing Course Myth Busting
I hope the following questions will be cooking in your mind? I have the answer ready for it.
Digital Marketing is not a growing platform. Its a must needed platform for all kinds of businesses. It will decide your growth based on your skills.
There are many subcategories in Digital Marketing. Learn everything in DM but pick any 1 track and follow it to succeed in your career.
You can probe for offers with the Digital Marketing institutes you will get a great deal of it. It's not worth spending that much on Digital Marketing education.
If you want personal training or want to learn Digital Marketing or your business need SEO services in Chennai you can reach out to us. We will help you with Digital Marketing training with real projects. Also, we will teach you at your home personally.
[wgl_button button_text="Start Learning" align="center" customize="color" text_color="#ffffff" text_color_hover="#ff7d00″ bg_color="#ff7d00″ bg_color_hover="#ffffff" border_color="#ff7d00″ border_color_hover="#ff7d00″ link="url:https%3A%2F%2Fmazetech.co.in%2Fcontact-us%2F|title:Contact%20Us|target:%20_blank|"]