Is your website hacked? | How to identify? Tips to solve it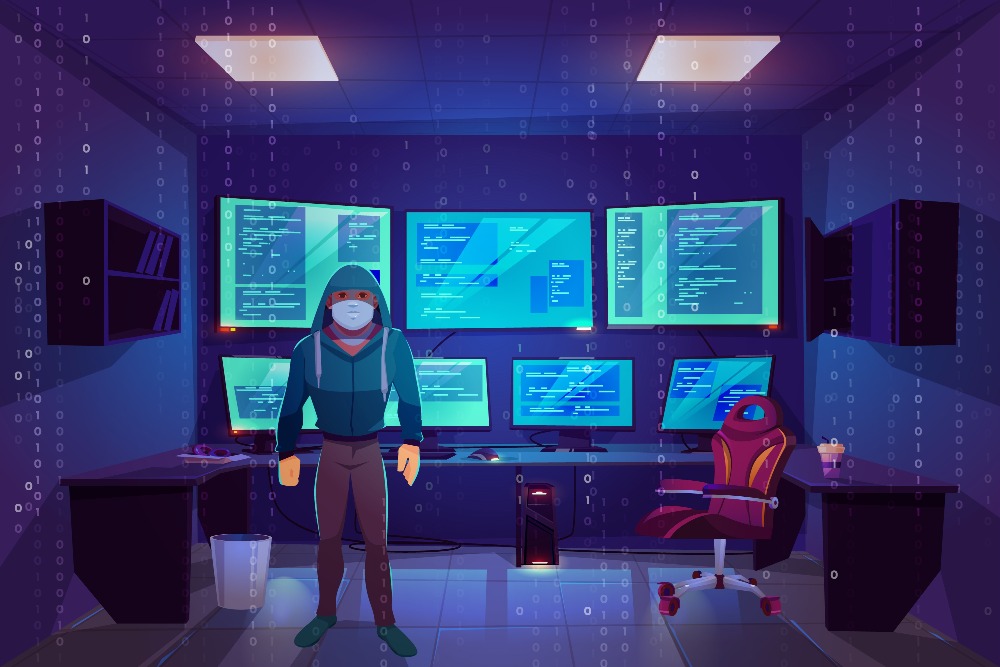 With the increase in online attacks happening many website owners are in search of some ways to safeguard their website from website hacks and other sorts of damage happening to their website. Pondering about how to identify if your website hacked and clean the malicious code, malware or vulnerable scripts completely from your website?
What does a hacker do to your website?
The main motive of the hacker is to harm the website. Here are a few things that happen to your website when it is hacked.
1. Malware attack:
First and foremost is the malware attack. In this, the malicious code is injected in the source code of the website which impacts the performance of the website. The malware that is injected in the website causes severe damage from stealing website data to stealing user-related information resulting in a threat to a common man.
Refer some sample attacks of one of my website(March – April 2020)

2. Website Spam:
SEO spam is yet another reason for the attack. This is done to put your website down in the search result. This is usually done by your competitor to increase your spam score.
3. Phishing attack:
A phishing attack is mainly done to steal user personal information such as debit or credit card information. Mostly this attack pretends to be like a redirection to a different website to get the login information of the customer to steal their data.
How to identify if your website is hacked?
1. Perform site check:
It is important to examine your website and find out whether any alternatives or any new code is added to the website. The hacker mostly attacks .htaccess files, media and.php files. So firstly perform a check on the source code. One main trick that the hackers use is adding base64 at the end of the .php file. So search for base64 file in the source code to find this kind of attack.
2. Use security tools:
Another method to check your website is to use security tools. The security tool will perform a website scan to find if your website is safe or not. Google provides you with the simplest tool that is google webmaster. Google webmaster analyses the website and finds out if any malware exists on the website.
Example refer the below screenshot of one of my client's webmaster notification

How to recover your hacked website?
1. You can clean the website all by yourself if you can find the insertion of malicious code anywhere in the source code. You can simply clear those codes by deleting it. Make changes to the source code, reapply the entire fresh code again.
2. There are security tools available to clear your hacked site. It starts scanning your website entirely and removes if any malicious code is found. Security tools will also help in maintaining the health of your website.
Preventive measures to protect your website?
1. Keep an eye on your website.
It is important to have a regular check on your website. It is well and good if the hosting provider helps you with the regular check of the website. Link your website in google webmaster and google analytics to track the performance of the website. Google webmaster helps in finding the malware and helps in website improvement. Google Analytics, in turn, helps in finding out the performance of your website. Regular use of such tools will help in maintaining your website's health.
2. Invest in website security service:
Website Malware Removal protects and secures your website from any kind of attacks such as malware, dos attack, phishing, ransomware, etc. Invest in these and stop worrying about the malware threats and build your website reputation safely.
There are many web security providers are there in online but some of the are really worthy and safeguard to your website.
FAQ in Website Security 2020
I have installed SSL certificate for security. How my site is hacked?
SSL certificate is a secure layer that uses encryption & decryption technology to protect your customer credit card credentials, personal details etc.

Possible ways to hack my website?
If you are not monitoring your website and not updating your plugins, CMS and frequent change of website credentials. These are the possible way to hack your website.
How Hackers hack your website?
Hackers use cryptography tools to suggest your website passwords or they will try to access your root files to inject malicious code and other vulnerable scripts.
How to prevent my website from hackers?
Use paid WordPress themes, update plugins, use website backups frequently, Change SQL usernames, password. These are the basic precautions to save your website from hackers.

How to identify my site has been hacked?
Your site might slow loading, low traffic, advertisements, hackers name into the website, Google alert, redirection to another website etc.
How to clean my website if it's hacked?
You can restore your website immediately if you have older backups of your website. Make sure the backup file doesn't have any malicious code or scripts in to it. Also you can reach any website security providers to fix your website.
How much it costs to secure my website?
Plans starts from $10(750 INR) to $100(8000) plus. The much you are going higher will save your time.