Bing Webmaster Tools Beta Version alike Search Console

Bing Webmaster tools integrated the same webmaster structure of google. However, now you will fall in love with the Bing webmaster for sure.
Still, the new Bing webmaster is under the beta version it's not live yet.
Let's crawl the new Bing  webmaster interface.
How to go to the beta version of Bing webmaster tools interface?
Go to reports and then you can see: Use the new Search Performance feature
How to go to the older version? You can see the classic option left side of the bottom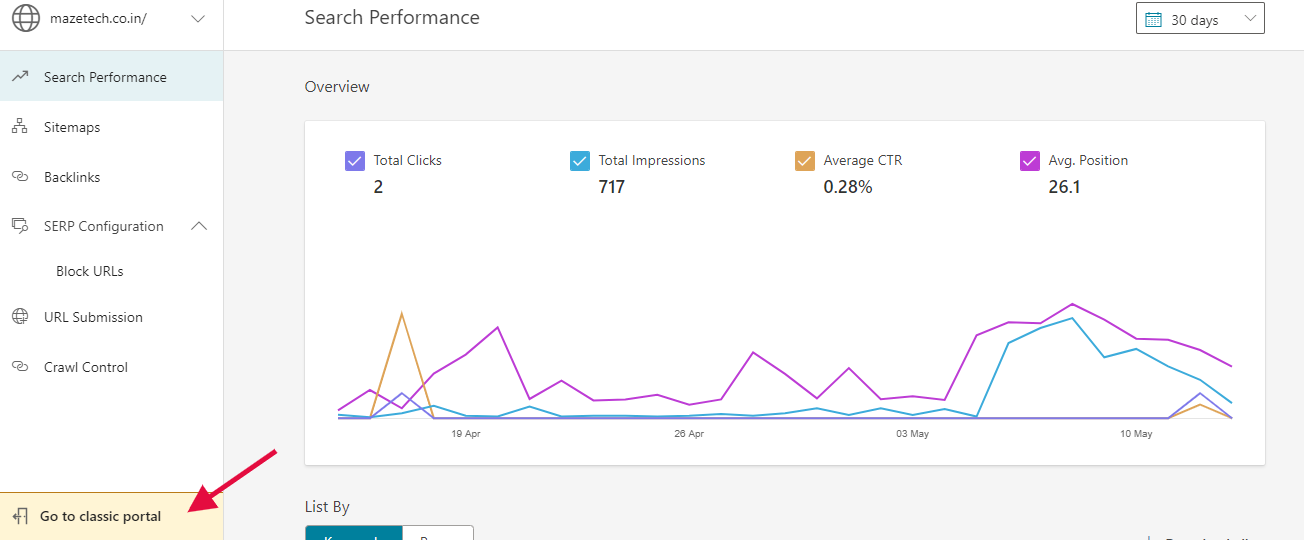 What is the difference between Google webmaster tools vs Bing?
Bing webmaster tools have only minimal options when compared to Google search console. Though it's quiet enough for SEO specialists.
Google has the option to showcase mobile usability, speed, enhancement, and security whereas Bing doesn't own any one of it.
Google always ahead than Bing. Bing contains the same 4 sections like Google webmaster tools. Now it's very easy to understand your website performance in Bing Webmaster tools at ease.
Google is frequently doing Search Console updates with new features in term of website enhancement and also imply all the old things in the old webmaster tool to the new Search console. But Bing might stick with the same things and they didn't update that much information to webmasters.

However bing or Google search console you need a perfect SEO company to audit your website and to optimize it better for ranks. At the same time you can learn all the SEO updates by Google and Bing didn't updated to you by any Digital marketing training institutes. You need to figure out what's new.